Last week our founder caught up with Bristol Business News and took part in 'The Last Word'.
"Each week Bristol Business News gives a prominent member of the city's business community the last word on its weekly e-bulletin. This week Charmaine Lawrence, founder of The Mogul Minded Group & N9NE Cosmetics, answers our 10 questions.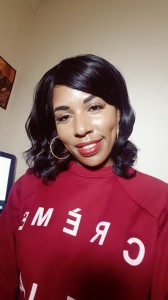 What was the LAST:
Film you watched? I went to the cinemas to watch Coco with my daughter and partner. My daughter chose the film and I was impressed as there's a great message in the movie.
Book you read? I am currently reading The Power by Rhonda Byrne, author and creator of the international best-selling book The Secret. It was a Christmas present from Shelica Williams, the founder of Bristol-based clothing brand Averse Attire. I read a lot of books and this is an easy read and a great reminder for me to focus on what I need to be focused on."