The Kings Head Pub Bristol

The other day I had family in town visiting from London. We wanted to go out for a meal to catch up and talk business. They came with a venue to eat at already in mind. It was the Kings Head Pub on Whitehall Road. After reading some great reviews online they were determined to try it out. We entered the venue and was pleasantly greeted by a bubbly man called Martyn.
We had reserved a table and after purchasing a few drinks at the bar we were shown to our seats. Inside the Kings Head definitely had a pub feel but with a difference. The decor was modern yet light & refreshing. The banter and laughter in the air was a pleasant reminder that we were in a pub and not a restaurant.
We ordered our starters which came within 10 minutes. Pan-fried Prawns in Garlic Butter Sauce, Salt Fish Fritters and Spicy Jerk Chicken Wings.  The presentation of the food was immaculate and the flavour's were delicious. Soon after our starters came the main course, once again the presentation was perfect and the portions were very hearty. The Seabass Pan-fried on a bed of smooth spring onion mash with a rosemary and cherry tomato butter was just mouth watering and the Slow Roasted King's Jerk Belly of Pork with Rice & Peas was cooked to perfection not to mention the Jerk Chicken Burger and Chips.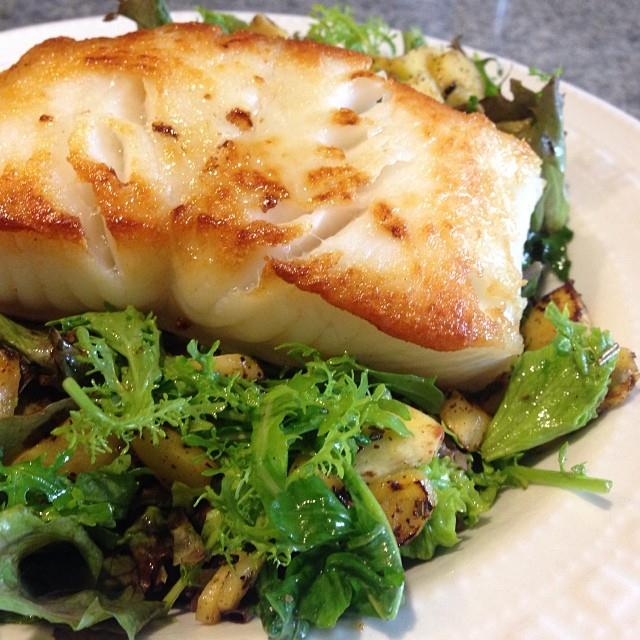 We were all so full we did not have any room for dessert which I personally was a little disappointed about as I had my eyes on their Apple Crumble and Custard. Every now and then the landlord Martyn would pop over and ask if everything was OK and if we are enjoying the food, which was very nice. He made us feel very welcomed and at home. I noticed he took the time to greet all his guests. Martyn was so welcoming it felt like we had known him for years even though it was the first time we had met him.
We tried some of his home made pepper sauce which I must warn is not for the faint hearted but once you get past the hot spices you get a rush of deliciously infused flavour's.
If your in Bristol and looking for a somewhere to dine and have a few drinks the Kings Head Bristol is definitely a place I would recommend. They are warm & welcoming and provide a nice variety of food which is just delicious. They also cater for family's too so you can bring your little ones along should you want to have a family meal.
I can tell that time, effort and love is put into giving their customers a great experience. We all had an amazing time and will definitely be visiting The Kings Head again.
Price Range 
Starters: £5.00+

Main: £8.00+
Desserts: £5.00+

Find The Kings Head Online – http://thekingshead-bristol.co.uk/ 
Address: The Kings Head, Whitehall Road, Bristol BS5 7BH  
Telephone: 0117 902 5452